While we hope to bring back the Writing Contest in future years, we will not be holding one for 2023.
Instead you can look back at the winners from 2020. Five winners across all of the Westhill School buildings were chosen and their charities each received a donation in their honor.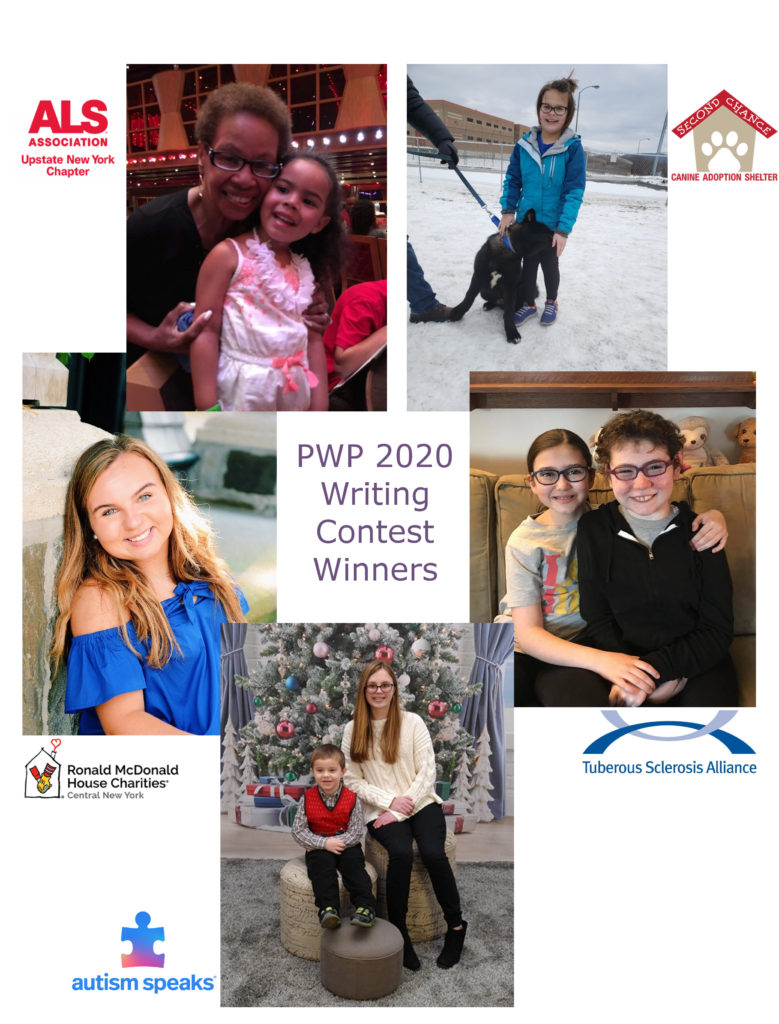 Our 2020 winners (image: clockwise from upper-left) were:
Edan Mitchell, a first grader in Mrs. Snyder's class wrote about ALS and her grandmother.
Annie Horning in Mrs. Neumire's class submitted her writing about the Second Chance Canine Adoption Shelter.
Braelyn Turner from Mrs. Stanton's class wrote about the Tuberous Sclerosis Alliance, and about her sister Makenna's struggle with Tuberous Sclerosis Complex.
Julianna Terek advocated for Autism Speaks. She wrote that several members of her family are impacted by autism, including her little brother, Jackson.
Izzy Valenti shared about her family's painful story of the loss of her baby brother and how the Ronald McDonald House in Rochester helped her parents through their difficult time.
Any attempt to summarize their submissions will not do them justice, so please take the time to read all of their extremely heartfelt essays in this .pdf.
For anyone interested in learning more about the specific winning charities, here are their websites:
We would like to thank every student who took the time to submit an entry and Westhill High School English teacher Sarah Starowicz, and OHMS English teacher Karen McPeak for overseeing the contest and for the students in the Future Educators Club for judging the entries.
You can also look back and read about the results of the 2019 contest in our Writing Contest 2019 Results page.