This page contains information specific to the 1 Mile Bubble Run. You can get information for our 5K Run/Walk or general race weekend details at those specific pages.
The 1 Mile Bubble Run starts at 9:15 am.
You can sign up for only the 1 Mile Bubble Run or you can take advantage of our two for one deal and run it for free if you register for the 5K Run/Walk. (Based on your feedback registration for our 1 mile run will include an event t-shirt this year!)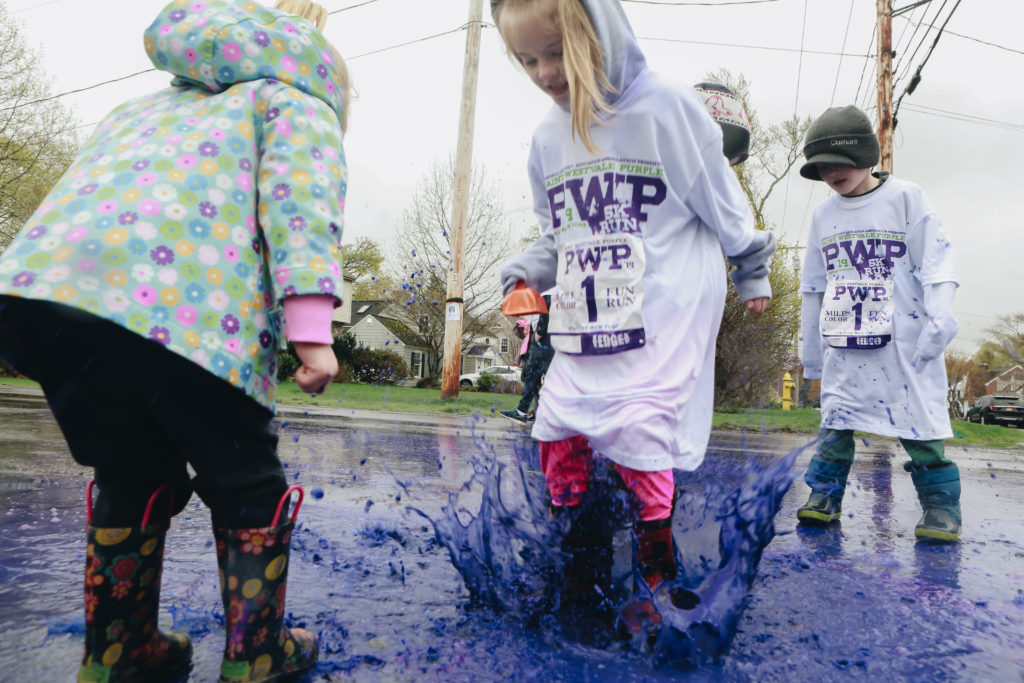 After doing a color run with powder in 2019 and 2022, we have reimagined our one mile event and it will be a 1 Mile Bubble Run in 2023! It will follow the same course as 2022 but will now include multiple bubble stations to run through.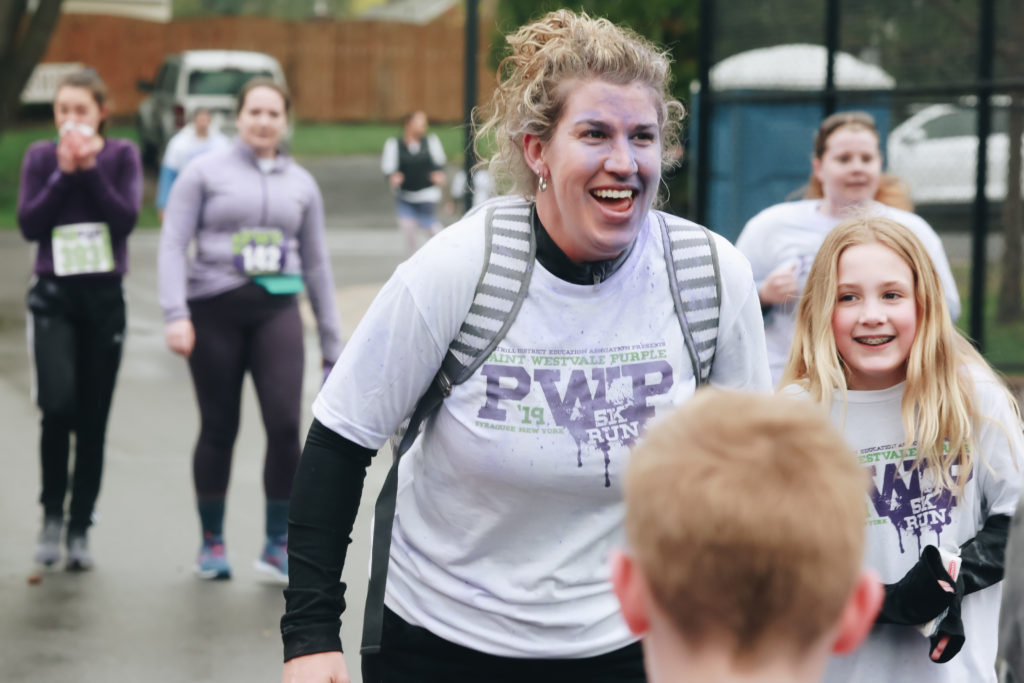 The Route:
The start/finish line is in the bus loop and the route takes a counter-clockwise loop through the neighborhood. Immediately after the start you turn left onto Granger, cross over Cherry then turn left onto Parsons. After 2 1/2 blocks you make a U-turn at the turnaround halfway between Grove and W High Terrace. Then you run back up Parsons, take a right onto Clover, and a left onto Maple. The race ends with a left back onto Granger and then a quick left into the finish line in the bus loop. It is MUCH easier to navigate than it sounds. Here is the map: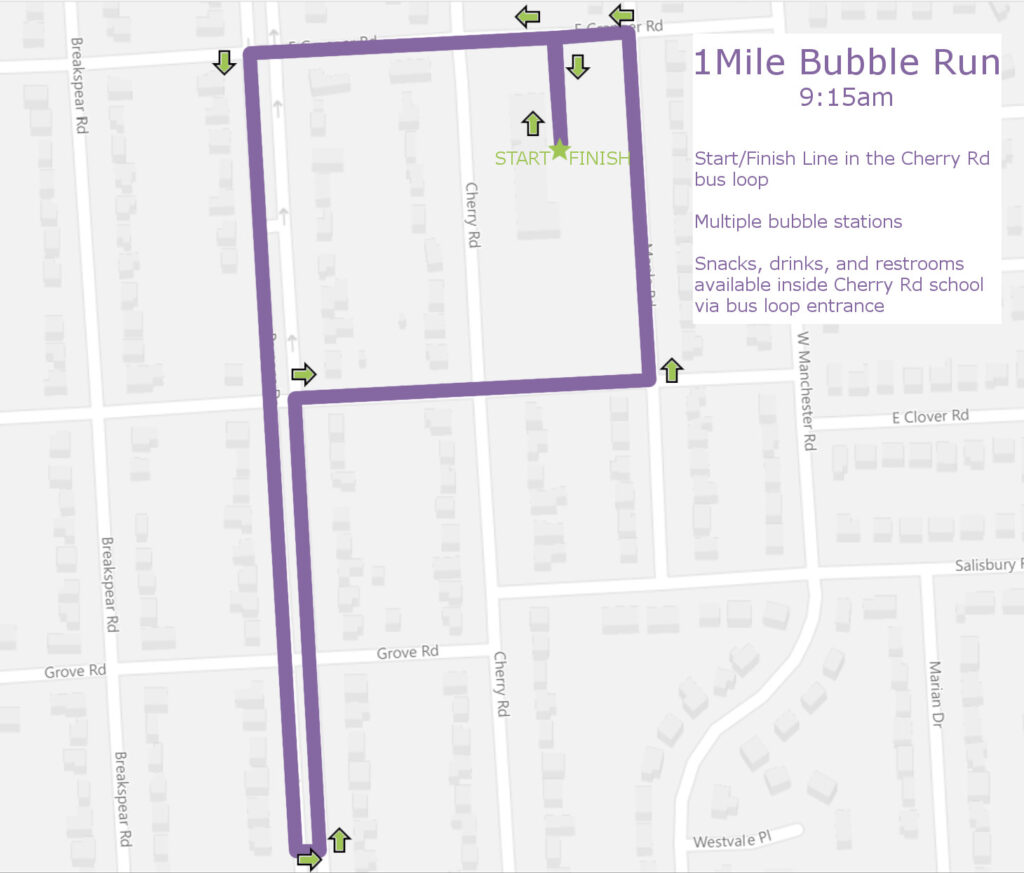 We hope you enjoy your chance to run through bubbles this year!