This page contains information specific to the 5K Run/Walk. You can get information for our 1 Mile Bubble Run or general race weekend details at those specific pages.
The 5K Run/Walk starts at 10 am.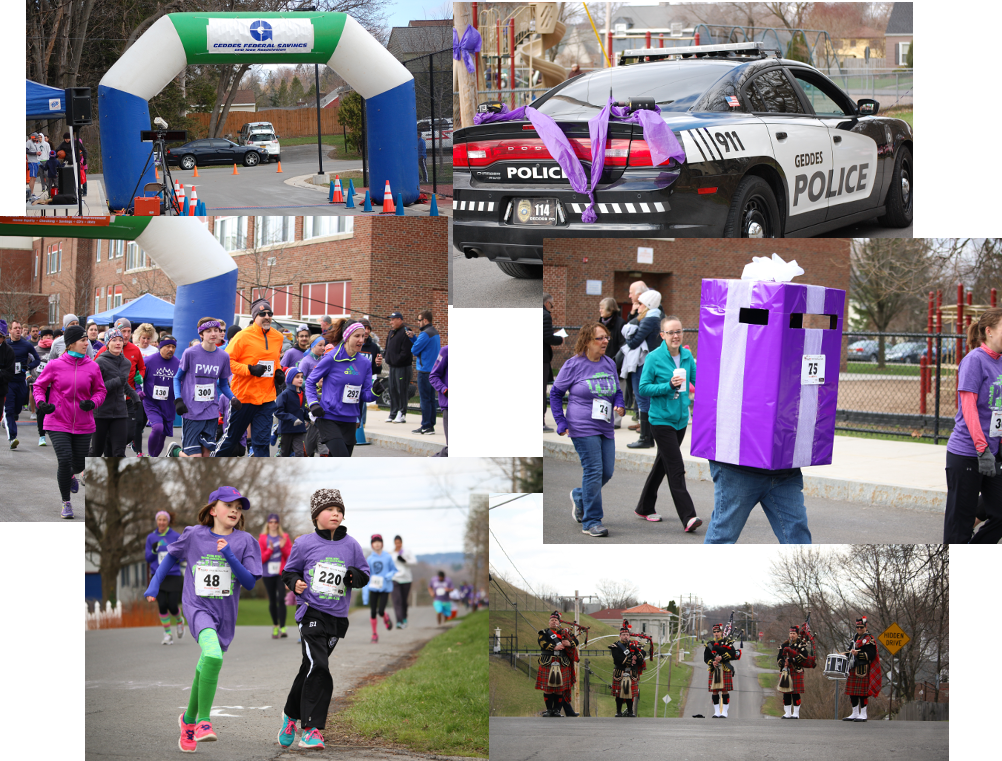 The Route:
The start/finish line is in the bus loop. The 3.1 mile run will include some flats and slight grades up and down. We will weave through the neighborhood covering ground from Parsons to Fern, Bronson to Meadow, up Clover and over to Salisbury, to South Orchard next to the Westcott Reservoir before we return to Cherry Road School.
It's a great course through a great neighborhood! Try it out on a training run. You will see us and many other Westvale runners, walkers, dog walkers and people out and about. It's a great course forward and backward and easy to add on to without crossing busy streets. As always, stay to the left side of the road and pay attention through intersections.
Course Map: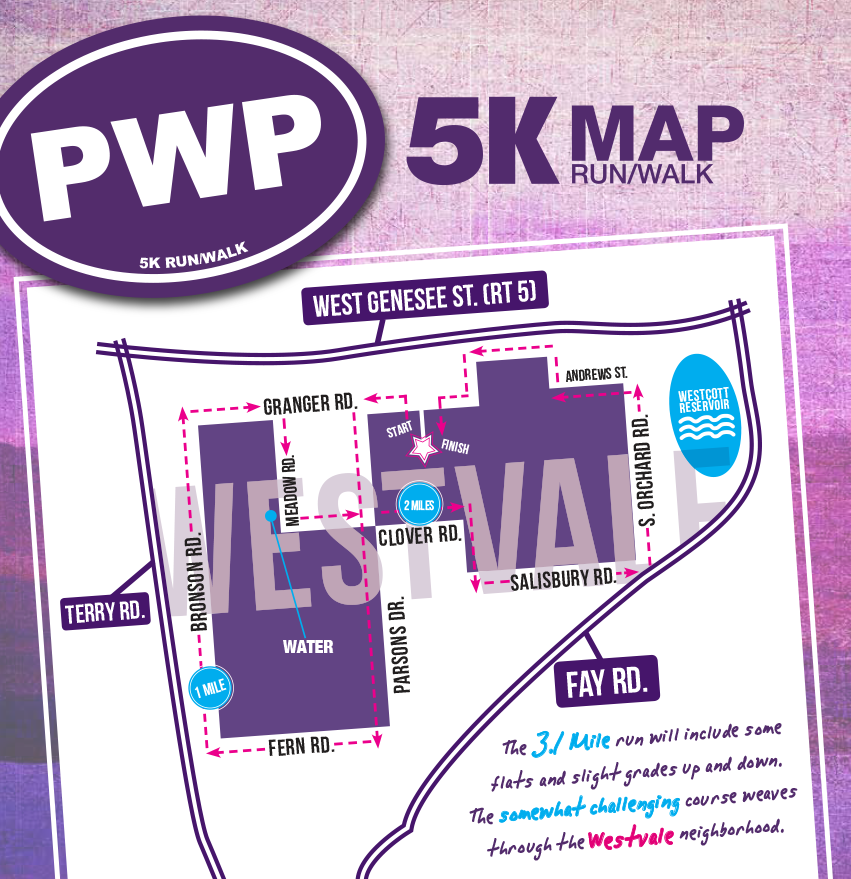 If you need a little more detail to get out and practice on the course, here is a street view: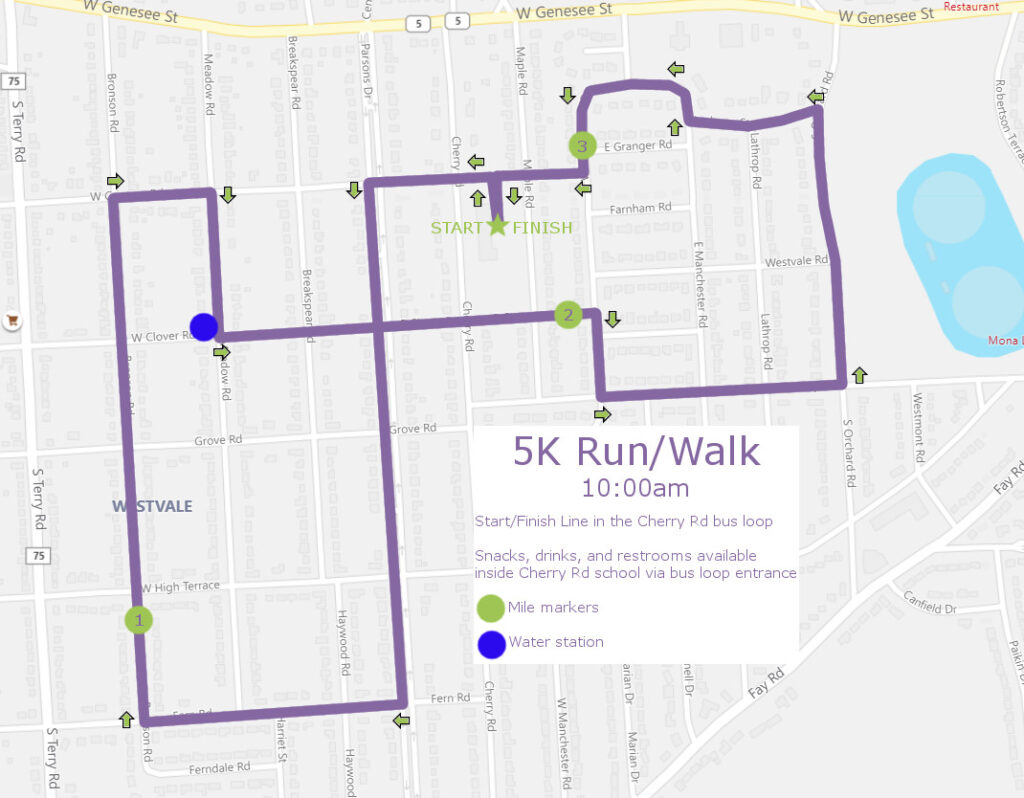 Elevation Information: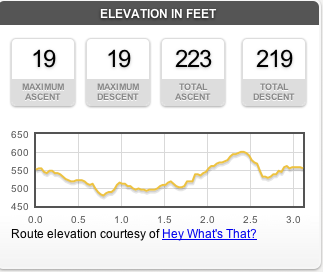 Timing:
Leone Timing not only provides timing for our 5K, but helps our event in many different ways. As a participant you will see them working on race day, but they also do a lot of behind the scenes work for our race starting from when registration opens. Thank you Leone Timing!
Awards:
See our Awards Page for the full details about the 62 awards spread across 10 age groups.