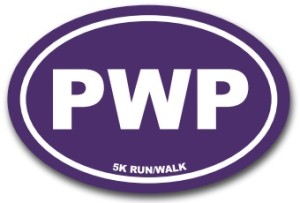 Presenting Sponsor of the 2017 event:
WESTHILL DISTRICT EDUCATION ASSOCIATION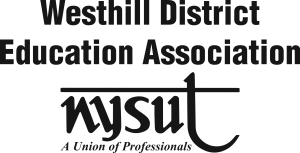 The event is created and directed by the WESTVALE ROAD RUNNERS CLUB.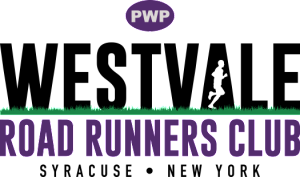 The WRRC is a non-profit organization funded by our generous sponsors and enabled strictly by volunteers and is an affiliate member of the Road Runners Club of America.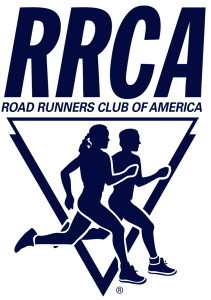 Sunday, April 30, 2017
Cherry Road Elementary School
201 Cherry Road
Syracuse, NY 13219
This is the fifth year for the PWP 5K Run/Walk, also known as "Paint Westvale Purple"! We continue to strive to improve the quality of your race day experience and the impact that our fundraising has on our community. You can read more about our history and this years three beneficiaries (Westhill Educational Foundation, Solvay-Geddes-Westvale Relay For Life, and Finger Lakes Donor Recovery Network) on our History and Mission page. The race is being organized by the same team of neighbors and teachers that have brought their passion to this event from the beginning and will be the great neighborhood event that you are accustomed to! Gather your friends, families and co-workers to come run or walk together with us in the heart of Westvale. Purple is still the color participants should wear as we will once again offer an award for the best purple outfit!
9:30 — Free Kid's Fun Run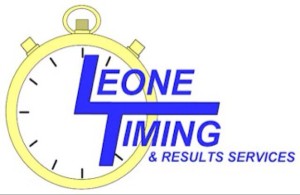 10:00 — 5K Run/Walk with timing provided by Leone Timing
Registration for the 5K will open on January 30th. Go to our Registration page for all of the details.  Registrations received by April 21st will include a PWP T-shirt.
New this year, every registrant will get a customized race bib thanks to Fairmount Animal Hospital.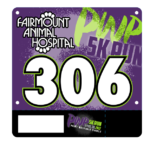 Plus we have three PWP themed items available within our registration store.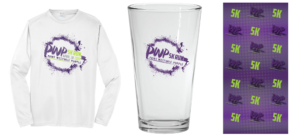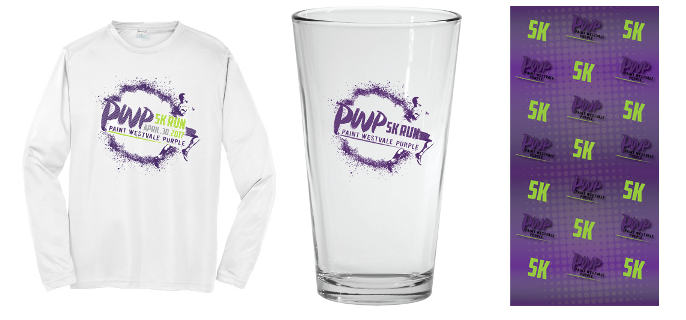 If you would like to contact us, please email us at pwp5krun@gmail.com or call David Suarez at 315-436-1801.
For anyone unfamiliar with our event, please visit our History and Mission page to read the story behind the event and its past and current fundraising efforts. You can also visit our Media page for an archive of our mentions in the local media or find past race results on our Results page.
Please check out the photo albums from of our past events on our Photo Gallery page.