This page contains information specific to the 1 Mile Color Run. You can get information for our 5K Run/Walk or general race weekend details at those specific pages.
The 1 Mile Color Run starts at 9:15 am.
You can sign up for only the 1 Mile Color Run or you can take advantage of our two for one deal and run it for free if you register for the 5K Run/Walk.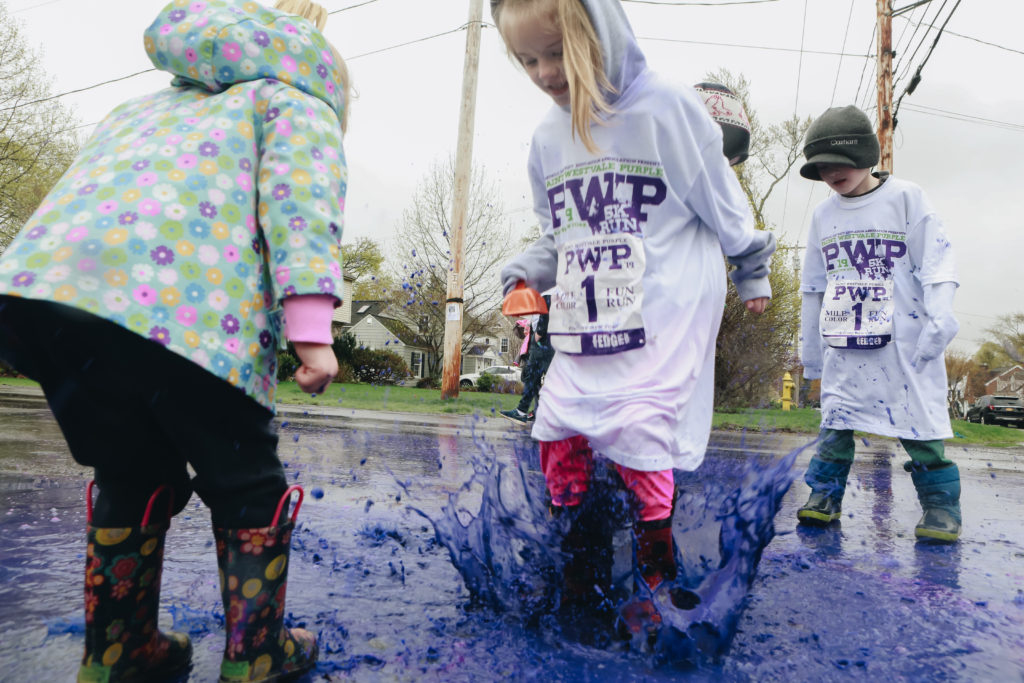 Our experiences along with your feedback from our first attempt in 2019 have caused us to revamp our color run for 2022! The course has been simplified down to a single loop and will start and finish at the same start and finish line as the 5K. Plus we will make sure that more color ends up on you!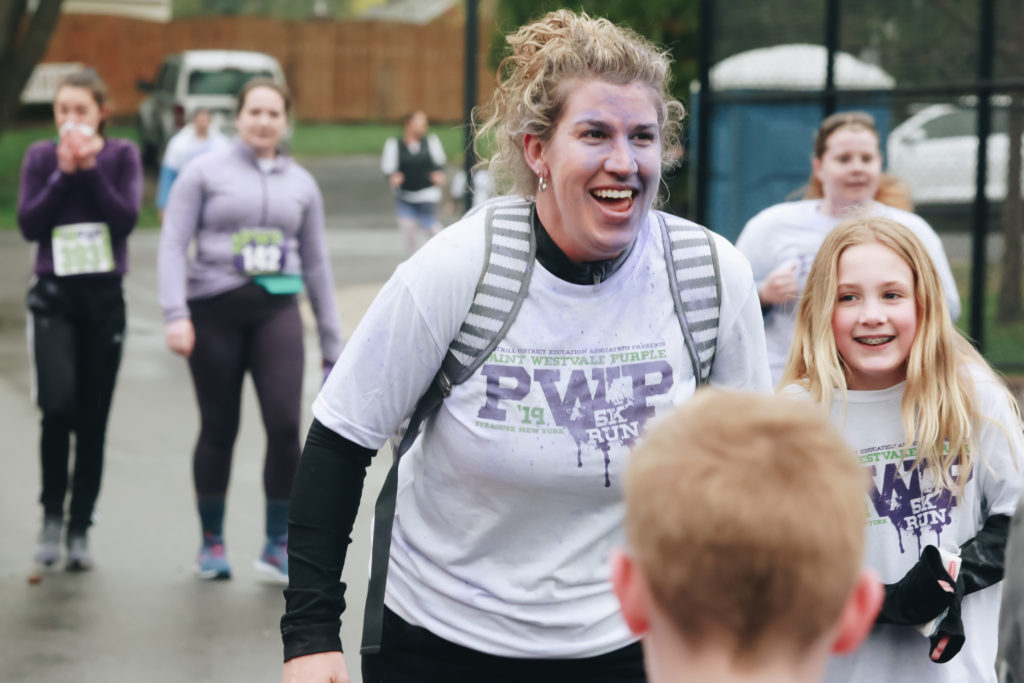 The Route:
The start/finish line is in the bus loop and the route takes a counter-clockwise loop through the neighborhood. Immediately after the start you turn left onto Granger, cross over Cherry then turn left onto Parsons. After 2 1/2 blocks you make a U-turn at the turnaround halfway between Grove and W High Terrace. Then you run back up Parsons, take a right onto Clover, and a left onto Maple. The race ends with a left back onto Granger and then a quick left into the finish line in the bus loop. It is MUCH easier to navigate than it sounds. Here is the map: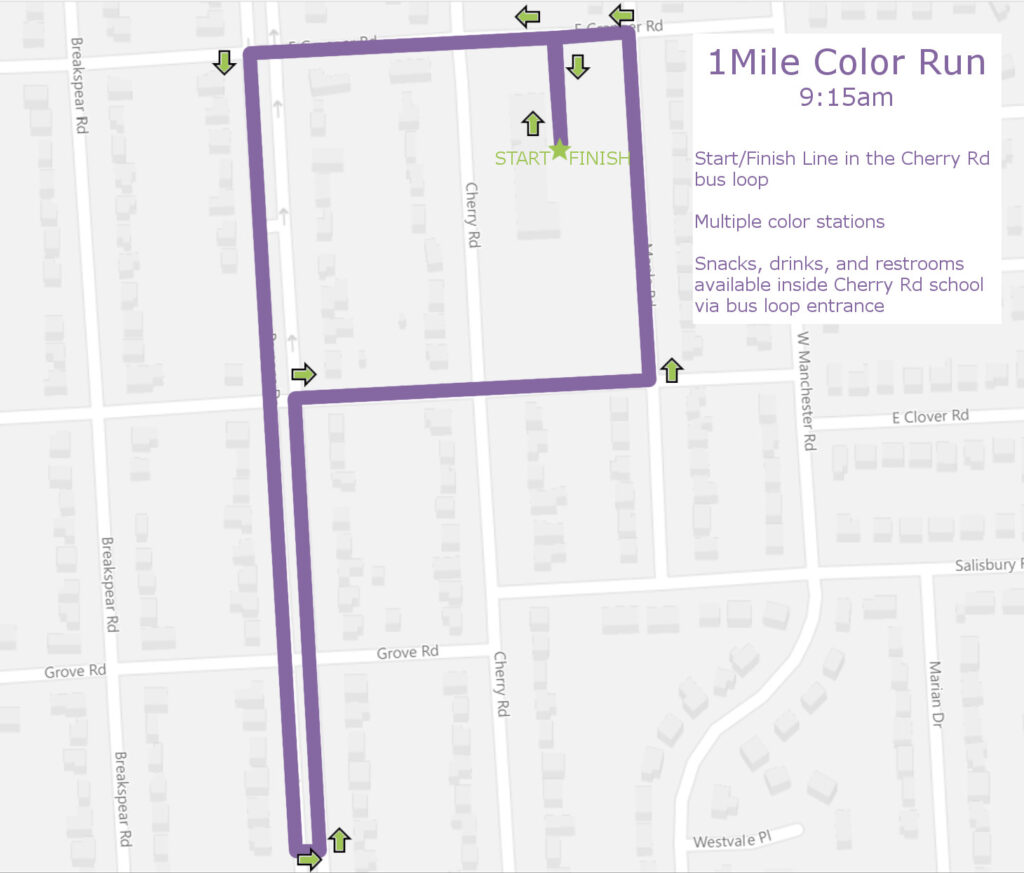 We are very excited to bring back an improved version of the 1 Mile Color Run for 2022 as the distance and the fun nature of the event open up our race morning to participants of all ages!