Date:
Sunday, April 28, 2018
Free Kid's Fun Run at 9:00 am.
1 Mile Color Run (New This Year!) at 9:15 am.
5K Run/Walk at 10:00 am.
We are excited to bring in a professional emcee once again for 2019!  Joe D from 95X will be there to entertain you and keep you informed throughout the morning of the race.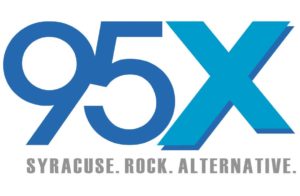 Team Entry:
Back for 2019! Sign up as a Team for a chance at two extra team prizes. To be eligible, the team has to have at least 5 people on it and can have up to 30. Leone Timing will average the top 5 finishing times to determine the fastest team. (At least 5 people from your team have to finish the race in order to be counted.) There will be a second team award based on our 'committee's choice' on race day, please see our Awards Page for more details. Team members can be any age and there is just one category – whether you are all male, female or mixed.
Sign a team up today to have some extra, crazy, purple fun!
The Site:
Cherry Road School (200 Cherry Road, Syracuse, 13219) is a wonderful grade school in the Westhill School District. Cherry Road is off West Genesee Street, near Parsons Drive in Westvale. The 5K will start and finish in the bus loop. We will have access to the new gymnasium, for shelter, refreshments, and indoor bathrooms for your convenience, before and after the race.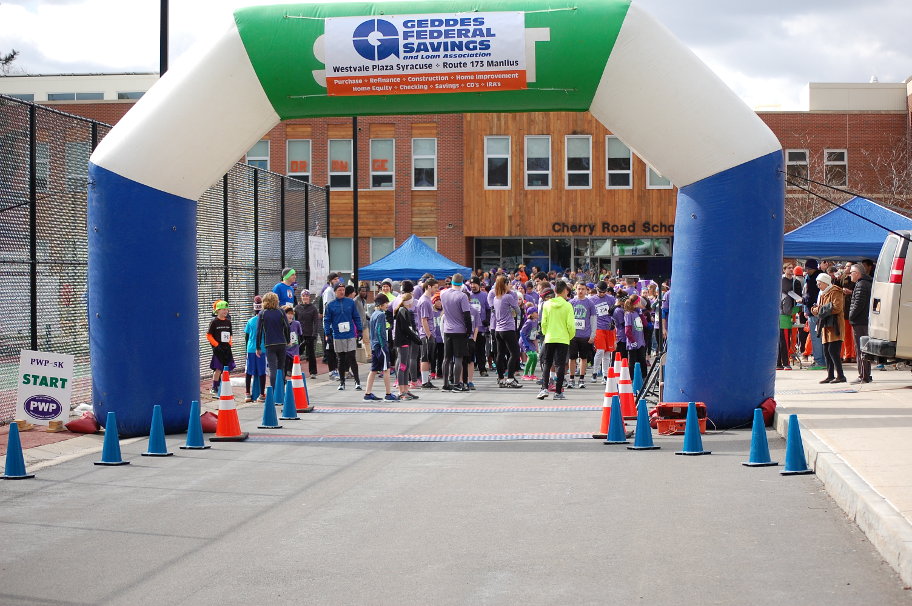 The Route:
The start/finish line is in the bus loop. The 3.1 mile run will include some flats and slight grades up and down. We will weave through the neighborhood covering ground from Parsons to Fern, Bronson to Meadow, up Clover and over to Salisbury, to South Orchard next to the Westcott Reservoir before we return to Cherry Road School.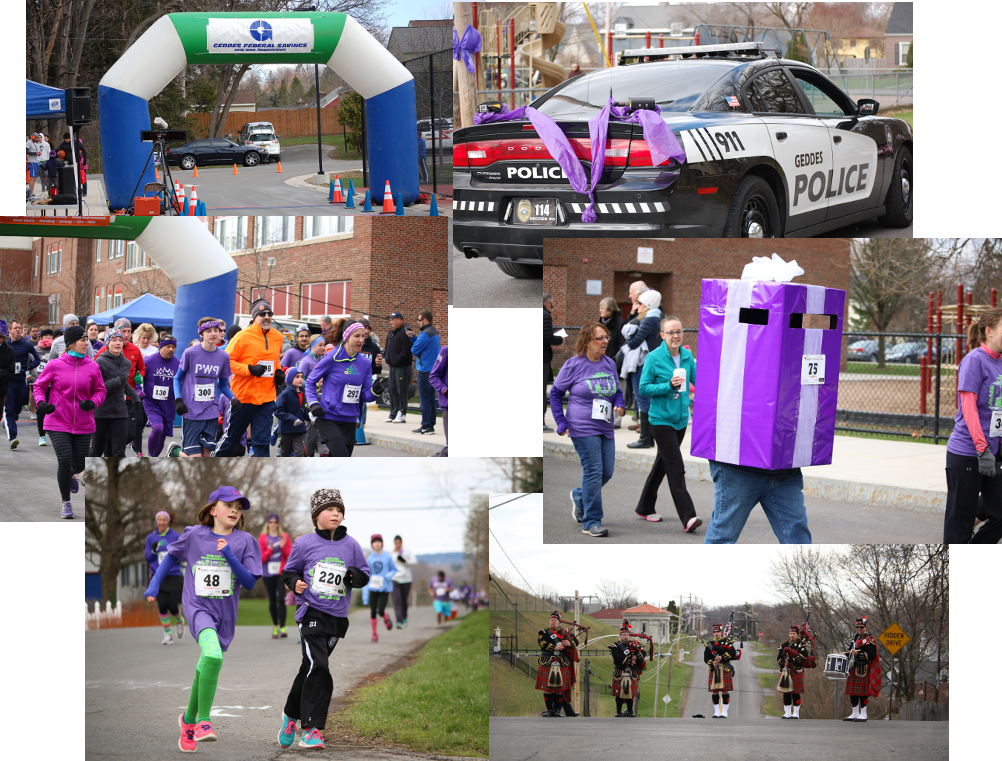 It's a great course through a great neighborhood! Try it out on a training run. You will see us and many other Westvale runners, walkers, dog walkers and people out and about. It's a great course forward and backward and easy to add on to without crossing busy streets. As always, stay to the left side of the road and pay attention through intersections.
Course Map: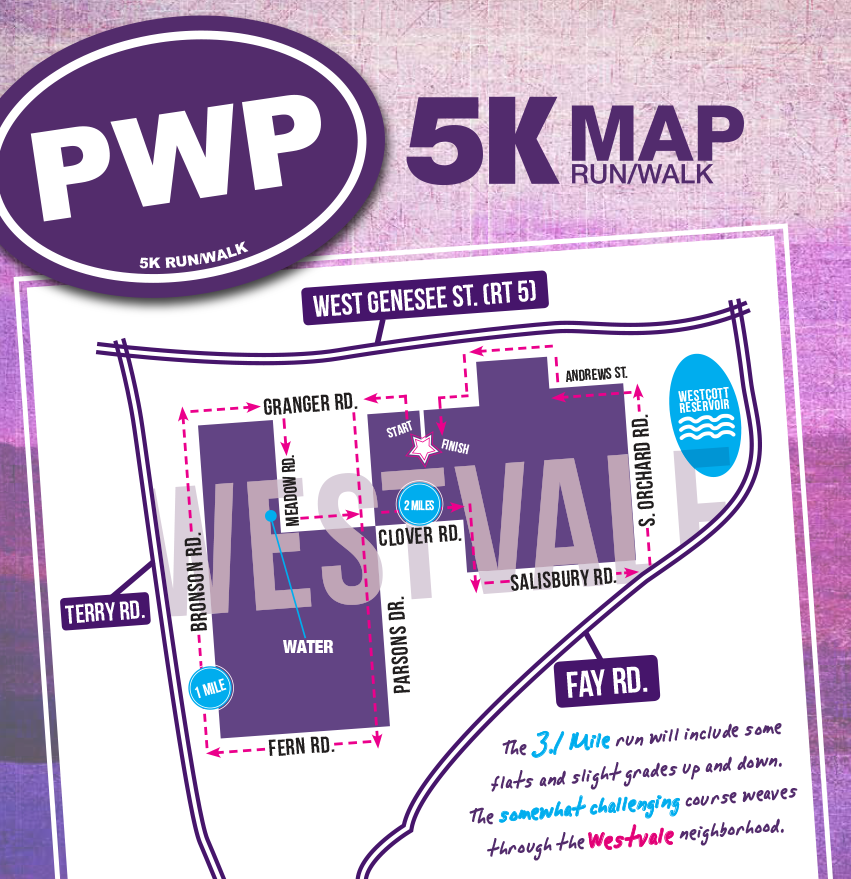 If you need a little more detail to get out and practice on the course, here is a street view and a satellite view created with walkjogrun.net. (Click the images to enlarge.)
Elevation Information: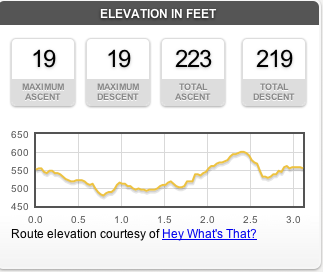 Timing:
We are pleased to have Leone Timing providing professional timing and results again for 2019. Leone helps our event in many different ways. As a participant you will see them working on race day, but they also do a lot of behind the scenes work for our race starting from when registration opens. Thank you Leone Timing!
Custom bibs:
Again for 2019, PWP registrants will receive this custom PWP bib thanks to Fairmount Animal Hospital!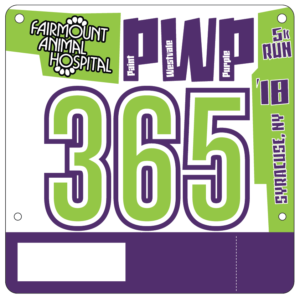 Designed by CNY Racing, this bib is most suitable for running the professionally timed PWP-5K Race, showing off to your friends for days afterward, cashing in the valuable coupon, and then carefully framing to adorn a wall of your home!
Longtime sponsor Fairmount Animal Hospital has generously sponsored the cost of this custom bib and the actual bib will have a pull tab with a coupon for a microchip registration for $75 ($125 value) for your pet. Let's keep our pets safe and healthy with FAH's professional care. Thank you Fairmount Animal Hospital!
Parking:
There are parking spots available at the front of the building on Cherry Road. There is an additional small parking area as well as street parking on Maple Road behind the school. Street parking is allowed on all surrounding streets, keeping in mind, Emergency Vehicles have an easier time getting through when parking is contained to ONE side of the street. Please do not park on the Race Route or in the bus loop.
Packet Pickup and Community Expo:
Packet Pickup: Friday, April 26th from 4-7 pm, Cherry Road School in the New Gym. (Doors are on Granger Road side of the school in the bus loop.) Check out the details on our Community Expo page for extra reasons on why you should come visit us on Friday.
Race Day Packet Pickup and Registration: 8:00 – 9:30.
All registrations are non-refundable and non-transferable.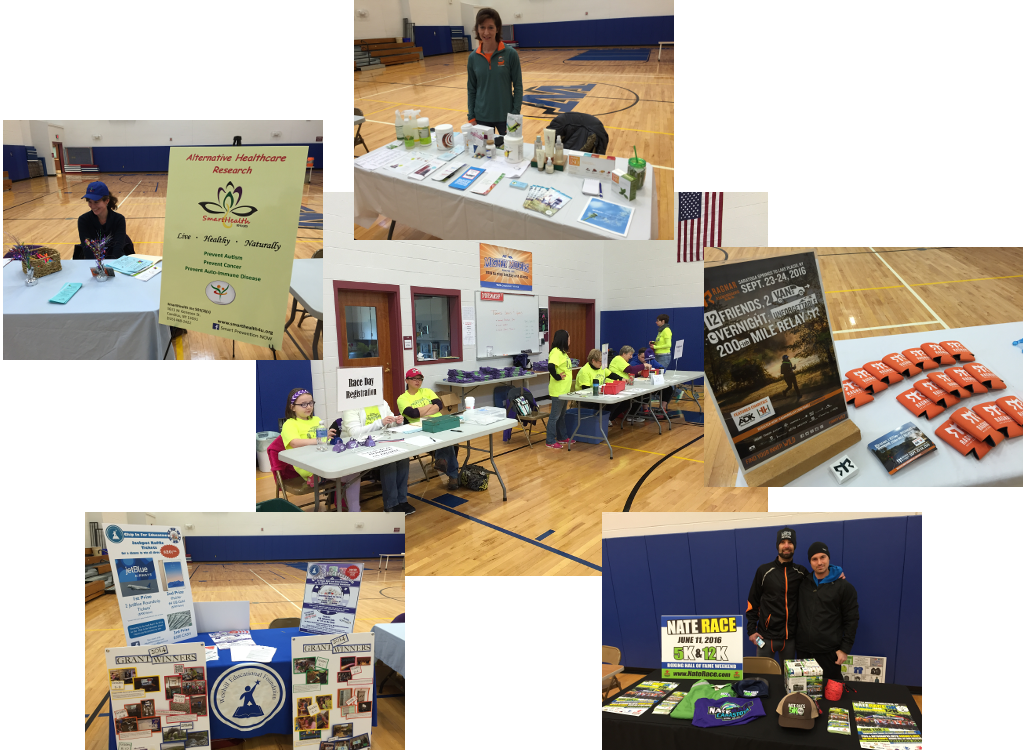 5K Run/Walk Awards:
Please see the Awards page of the website for more details.
Free Kid's Fun Run:
The PWP DASH is at 9:00 AM for kids 7 years and younger. It will start on Maple Road behind the school and ends in the bus loop. No registration is needed and all participants will receive a FINISHERS PRIZE!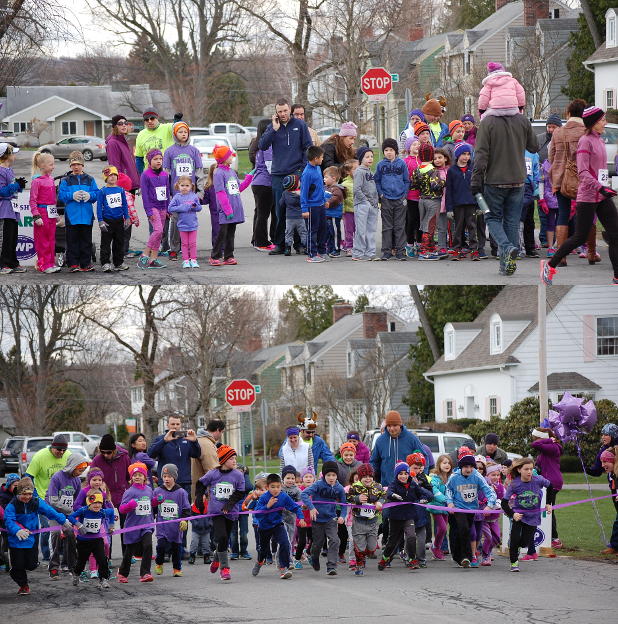 Weather Policy:
The PWP 5K Run/Walk will take place rain or shine. If cancellation of the event is warranted due to dangerous weather conditions, announcements will be made race day at the race site.